Painting as Dance with Gisela Miller
share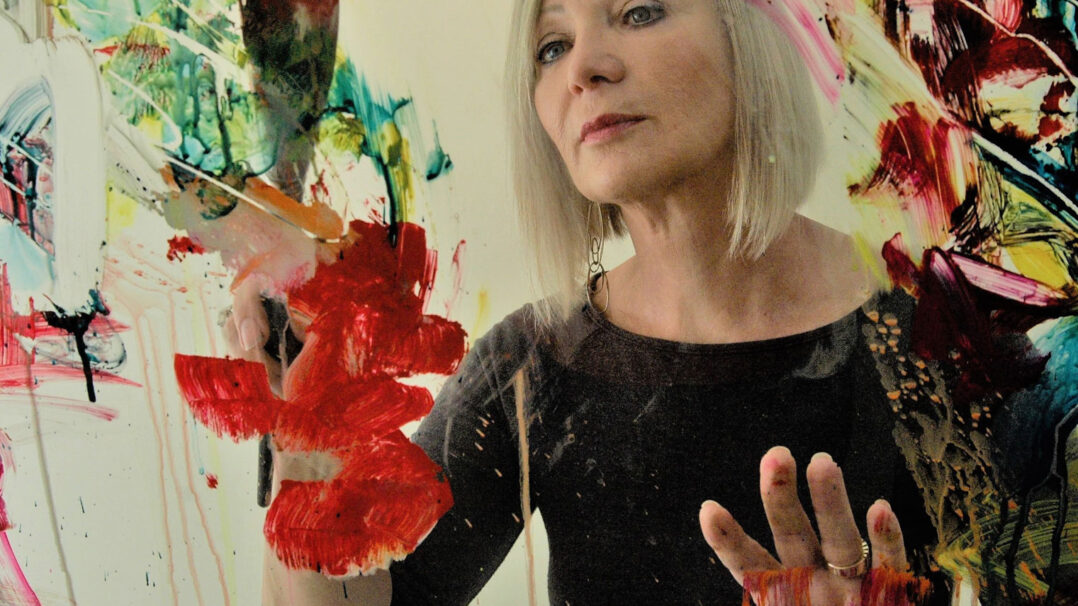 GISELA MILLER
As an artist, I have to trust the process. There is no other way to create. Creativity is an ecology in which all of the senses enrich one another-Listening to music, being aware of different movement patterns and their vibrations directly affects rhythm, movement, and brushstrokes in a painting. I paint with my whole body, always standing in front of the canvas, moving back and forth to view each new application of paint: it is almost a dance.
I love acrylic medium because it allows me to paint quickly. Other mediums I incorporate in my work are charcoal, oil pastel, and collage.
Most of my paintings are pure abstractions-of nature, the figure, or meditative visions. My paintings are varied, because each creation evolves as I evolve.
Born in Hanover, Germany, Gisela has taught at the Duke Ellington School of the Arts, Washington, D.C., studied at the Corcoran College of Art and Design, Washington, D.C. She is represented by galleries in Washington,D.C., Naples, Fl., and Nantucket, MA. Represented in private and corporate collections in the U.S., Germany, Spain, and Italy.
Artist-in-Resident
Monday, February 28th through Friday, March 11th
1199 Third Street South, Naples