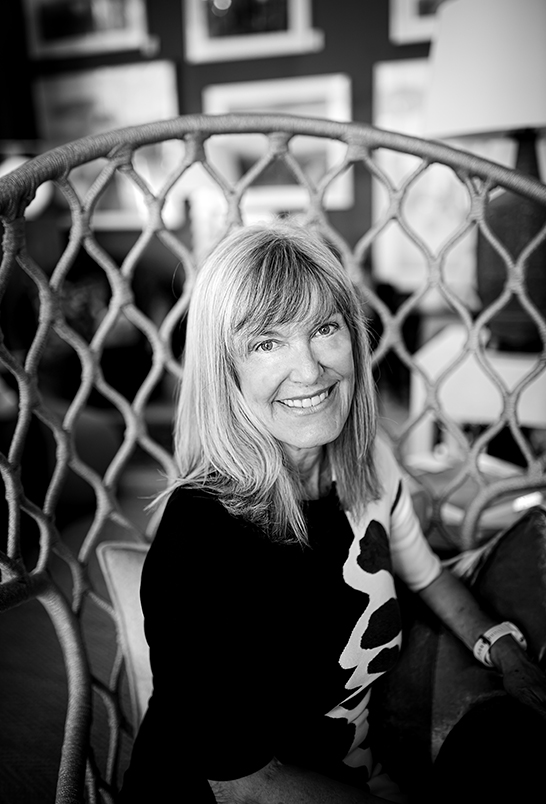 judith Liegeois
Judith grew up on New Zealand's Bay of Islands where the beach was her playground and naturally, the unique beauty and inherent design that is found in nature stays with her today. She fondly recalls that rocks were her toys, and driftwood, seashells and seaweed were among her endless art supplies as a child. Judith watched the creations and plans in her head realize fruition in the sand; her drawing tool comprised of whatever stick lay nearby.
Flash forward decades to today, where much has changed in the way of tools and even location for Judith, but as we all observe in the creative space, some things don't change—they merely evolve. To be sure, Judith's original take on holistic interior design and root inspiration remain as fresh as ever.
Naples, Florida-based Judith Liegeois Designs offers design consulting services including space planning, lighting, color study, fabrics, upholstery, home styling and furniture design. Inspired by experiences and scenery during her extensive travel abroad and throughout the United States, Judith extends a creative and collaborative spirit to each of her clients. She is lauded for her unique sense of color, style and placement, her keen eye for detail, and an equally amazing staff that enhance every design project she is privileged to be part of.
Judith and her team approach each new project with fresh enthusiasm. They encourage the involvement of clients in all aspects of the design process to ensure the attainment of their vision. This roundtable approach offers an exciting arena for creative ideas, unrestricted by rules and addressed with open-mindedness. The goal is always the creation of an environment that is truly personal and comfortable for each client.